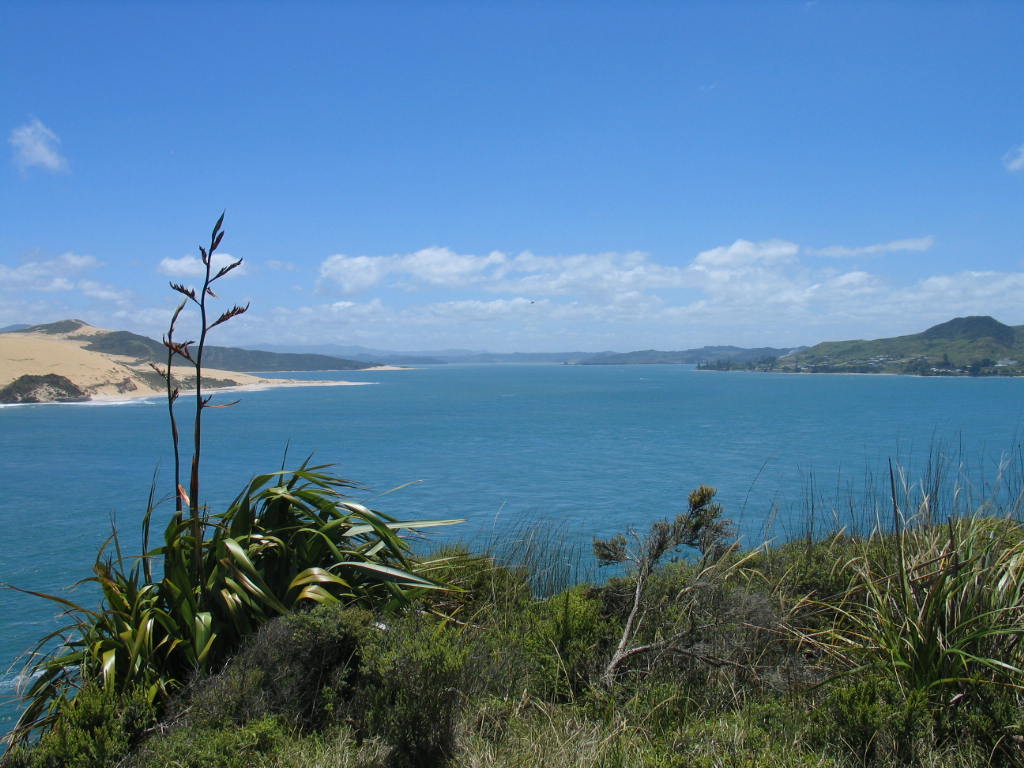 Hokianga Harbour
.
Beautiful Hokianga Harbour in the
Far North District
of New Zealand.
Our Coastline
Our stunning coastline has a wide range of physical attributes from steep cliffs, massive sand dunes and attractive beaches. The beaches can consist of sand, from glistening white to an inviting array of orange and pink hues and the unusual black sand, rock, pebbles or shells.
The seas can have a tranquil gentle setting to the crashing waves of a surf beach, producing a variety of kaimoana (seafood), delicate and full of favour fish (including good size game fish), succulent oysters, divine scallops, juicy mussels and mouth watering crayfish just to mention a few.